STAINLESS STEEL FOIL ALLOY 321
Stainless Steel Foil Alloy 321 is an electric-furnace processed austenitic stainless steel. It is not heat treatable and non-magnetic in the annealed state. It contains 18% chromium, 8% nickel, and a substantial addition of titanium. The titanium forms insoluble and stable carbide which ties up all the carbon in the alloy and prevents it from precipitating as chromium carbides. This leaves the chromium in solution to resist the corrosion to a very high degree. This is extremely beneficial in applications of temperatures ranging from 1800 to 2000 degrees Fahrenheit and and in heat treating and forging applications, 2100-2300 degree's Fahrenheit.
Type 321 is commonly used in applications such as manifolds, exhaust stacks, and ring collectors.
For more information about Stainless Steel Foil Alloy 321 or other Stainless Steel Metals, please contact us at 1-888-539-5602 or email us.
Comet Metals welcomes any opportunity in Stainless Steel Foil, Stainless Steel Coil or sheet products that you may require. Call us at 888-539-5602 today for a quote and learn for yourself  how Comet Metals can assist you in your converter projects. The specifications shown on these pages are not for design purposes.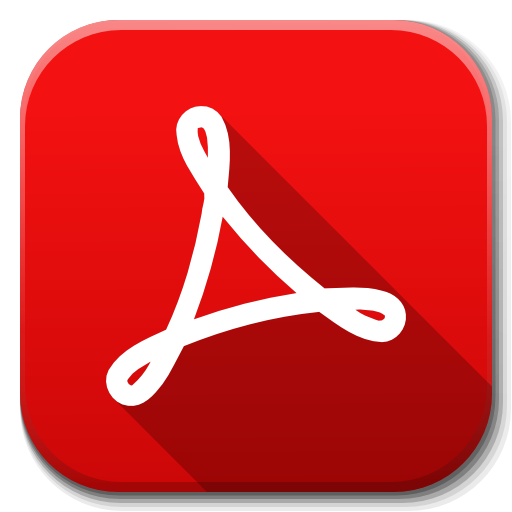 Download Stainless Steel Alloy Guide
| | |
| --- | --- |
| AMS Spec Number: | 5510 |
| Annealing: | 1800 to 2000 Fahrenheit is optimal and air cooled when finished. This procedure will result in maximum flexibility. Most readily available material is in the annealed form. |
| Applications: | Jet engine parts, furnace heat treated parts, variety of insulation applications., turbo superchargers, oil refiners, exhaust manifold and high temperature chemical production equipment. |
| ASTM Standards: | A167 |
| Cold Working: | It is quite tough and ductile, just like it's lesser alloy 304, and can be readily stamped, spun, shaped and drawn. |
| Finish: | Standard Finishes |
| Forging - Hot Working: | Working temperatures of 2100 to 2300 °F (1149 to 1260 °C) are recommended for forging and heat treating. Do not work this alloy at temperatures below 1700 °F (927 °C). Material must be water quenched or annealed after working to maintain its maximum corrosion resistance. |
| Hardening: | This alloy does not harden by heat treating, just the same as the 304. |
| Principal Design Features: | The key feature of 321 stainless is its resistance higher resistance to extreme temperatures and conditions, when compared to 304. It contains titanium as a stabilizing element against chromium carbide formation. This alloy also exhibits strength characteristics superior to those of 304 stainless. |
| Temper: | MOST Tempers |
| Thickness: | 0.001 to 0.032 in |
| Welding: | The alloy 321 may be welded using all commonly used fusion and resistance methods. |
| Width: | 0.375 to 36 in |
| Workability: | Slightly tougher that 304 stainless, this material will experience scaling right before complete breakdown at it's maximum temperature range. |
| | |
| --- | --- |
| Carbon (C): | 0.08% |
| Chromium (Cr): | 18% |
| Manganese (Mn): | 2% (Max) |
| Molybdenum (Mo): | - |
| Nickel (Ni): | 10.5% |
| Nitrogen (N): | 0.10% (Max) |
| Other Total: | 0.70 Max Ti 5X (C+N) Min |
Coefficient of Thermal Expansion: *
9.3 Inches/inch/°F x 106
Density: **
0.285 lbs./cu.in.
Electrical Conductivity: ***
432 % IACS
Elongation (Annealed): ✦
40 (Min)
Modulus Of Elasticity: ⁑
28 x 106 psi
Rockwell (Annealed): ↠
B95
Tensile Strength (Annealed): ✧
75 to 110 x 1000 psi
Thermal Conductivity: ♦
9.3 BTU per sq.ft.per hr. per °F
Yield Strength (Annealed): ↡
30 (Min) x 1000 psi
* Inches/inch/°F x 106 from 68°F to 572°F (20°C to 300°C)

** Lbs.per cu.in. at 68°F (Annealed) ( x 27.68 gms./cu.Cm. at 20°C)

*** % IACS at 68°F (20°C) as annealed

✦ % in 2 inches

⁑ x 106 PSI, tension

↠ 0.020 gauge and above (30T scale)

✧ x 1000 psi

♦ 9.4 BTU per sq.ft.per hr. per °F

↡ 0.2% offset