COPPER ALLOY 752 18% NICKEL SILVER
Copper Alloy 752 also reference as Nickel Silvers offers corrosion resistance with strength and lustrous silver color. With 18% Nickel and 65&% copper composition it has many real-world applications that include jewelry, resistors, contacts, optical frames and parts, springs, and surgical instruments.
Comet Metals Inc carries a wide variety of specialty metals in an assortment of alloys, gauges, widths, tempers and coil sizes. We pride ourselves on fast service, dependability and quality products, at the right price! Rush deliveries, same day shipping on stock items, and overnight delivery are available.
Comet Metals Inc presently stocks Copper Alloy 521 in thicknesses of 0.004 to 0.100 inches in annealed tempers with others available on request. Our slitting capabilities range from the narrowest of 3/8th inch wide on all items and as wide as 12 inches wide in certain gauges. In most cases, our Copper stock is 24 inches wide on all other gauges. Our current inventory stocks the 752 alloy and a few oxygen-free alloys as well. Comet Metals welcomes any opportunity in Copper you may require in the foil and sheet gauges.
Comet Metals welcomes any opportunity in Copper Foil,  Copper Coil or sheet products that you may require. Call us at 888-539-5602 today for a quote and learn for yourself  how Comet Metals can assist you in your converter projects. The specifications shown on these pages are not for design purposes.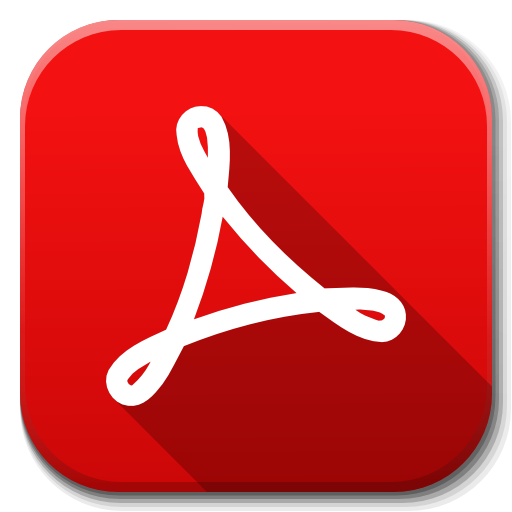 | | |
| --- | --- |
| Alloy Class: | Nickel Silvers |
| Alloy Name: | Nickel Silvers |
| ASTM Standards: | B-122 |
| CDA Number: | 752 |
| Finish | Standard Finishes |
| Temper: | Annealed. (Others Upon Request) |
| Thickness: | 0.004 to 0.100 in |
| Width: | Up to 12 in |
| | |
| --- | --- |
| Copper (Cu): | 65% |
| Nickel (Ni): | 18% |
| Oxygen (O2): | - |
| Phosphorus (P): | - |
| Tin (Sn): | - |
| Zinc (Zn): | 17% |
Coefficient of Thermal Expansion: *
9.0 Inches/inch/°F x 1,000,000
Density: **
0.316 lbs./cu.in.
Electrical Conductivity: ***
6 % IACS
Elongation (1/2 Hard):
6 to 22
Elongation (1/4 Hard):
14 to 35
Elongation (3/4 Hard):
4 to 12
Elongation (Annealed): ✦
29 to 42
Elongation (Extra Hard):
3 to 4
Elongation (Hard):
3 to 7
Elongation (Spring):
1 to 2
Hard Elongation (Extra Spring Hard):
2 (Max)
Modulus Of Elasticity: ⁑
18 x 106 psi
Rockwell (1/2 Hard):
62 to 72
Rockwell (1/4 Hard):
49 to 67
Rockwell (3/4 Hard):
66 to 74
Rockwell (Annealed): ↠
39 to 60
Rockwell (Extra Hard):
74 to 79
Rockwell (Extra Spring):
76 (Min)
Rockwell (Hard):
70 to 76
Rockwell (Spring):
75 to 80
Tensile Strength (1/2 Hard):
66 to 80 x 1000 psi
Tensile Strength (1/4 Hard):
58 to 72 x 1000 psi
Tensile Strength (3/4 Hard):
74 to 86 x 1000 psi
Tensile Strength (Annealed): ✧
53 to 63 x 1000 psi
Tensile Strength (Extra Hard):
86 to 98 x 1000 psi
Tensile Strength (Extra Spring Hard):
96 (Min) x 1000 psi
Tensile Strength (Hard):
78 to 91 x 1000 psi
Tensile Strength (Spring):
90 to 101 x 1000 psi
Thermal Conductivity: ♦
19 BTU/sq.ft./hr/°F
Yield Strength (1/2 Hard):
48 to 78 x 1000 psi
Yield Strength (1/4 Hard):
26 to 64 x 1000 psi
Yield Strength (3/4 Hard):
69 to 82 x 1000 psi
Yield Strength (Annealed): ↡
53 to 63 x 1000 psi
Yield Strength (Extra Hard):
86 to 98 x 1000 psi
Yield Strength (Extra Spring Hard):
95 (Min) x 1000 psi
Yield Strength (Hard):
75 to 90 x 1000 psi
Yield Strength (Spring):
88 to 99 x 1000 psi
* Inches/inch/°F x 106 from 68°F to 572°F (20°C to 300°C)

** Lbs.per cu.in. at 68°F (Annealed) ( x 27.68 gms./cu.Cm. at 20°C)

*** % IACS at 68°F (20°C) as annealed

✦ % in 2 inches

⁑ x 106 PSI, tension

↠ 0.020 gauge and above (30T scale)

✧ x 1000 psi

♦ 9.4 BTU per sq.ft.per hr. per °F

↡ 0.2% offset