Electrolytic Tough Pitch Copper, also reference as Copper Alloy 110 is the most common copper item on the market. It has the highest electrical conductivity of any metal except silver. The chemical composition contains minimum purity of 99.9% copper, with approximately 0.04% oxygen. When exposed to the elements, it produces a relatively impervious protective film which eventually forms the familiar green patina of weathered copper. In most environments, its corrosion resistance is excellent to good, although it is not suitable for use with certain material. For instance: acetylene, ammonia, chromic acid, nitric acid, mercury or mercury salts.
It is produced in a variety of states, including sheet, strip, plate, wire, rod, bar, tube, and extruded shapes. It has a wide range of applications because of its corrosion resistance, conductivity, and visual appeal. It has a high ductility which makes it great for drawing, forming and machining. With increasing degrees of cold work, it hardens but slowly and therefore is capable of being worked extensively before annealing is required. Due to its high conductivity, it is used exclusively in transformers, switch gear, magnets, and a variety of other electrical applications.
Standard Specifications: ASTM B152, ASTM B370, ASTM B11
Comet Metals welcomes any opportunity in Copper Foil,  Copper Coil or sheet products that you may require. Call us at 888-539-5602 today for a quote and learn for yourself  how Comet Metals can assist you in your converter projects. The specifications shown on these pages are not for design purposes.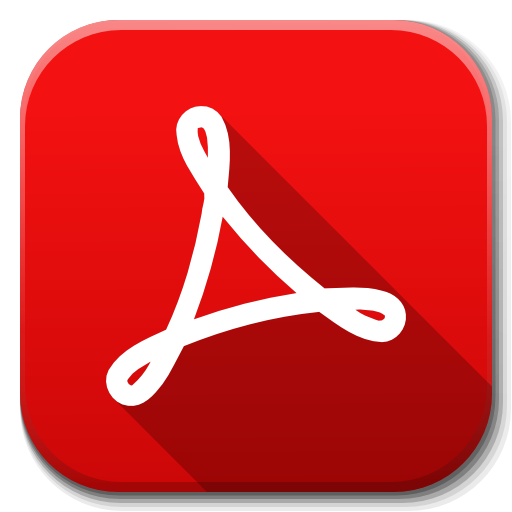 | | |
| --- | --- |
| Alloy Class: | Coppers |
| Alloy Name: | ETP Copper |
| Annealing: | This alloy can be annealed between 700 and 1200 degrees Fahrenheit and is available in annealed, 1/4 hard, 1/2 hard, 3/4 hard and full hard tempers. |
| Applications: | Copper 110 (C11000) is primarily used as an electrical component in transformers, switch gears, and parts that require a high electrical conductivity. Also used for many design applications. |
| ASTM Standards: | B-152 |
| CDA Number: | 110 |
| Cold Working: | Cold working is also easily completed. |
| Finish | Standard Finishes |
| Forging - Hot Working: | This material can be forged. This alloy can easily be hot worked. |
| Principal Design Features: | Extremely soft and easy to work with. Most common copper alloy used. Has conductivity 101% IACS. |
| Temper: | MOST Tempers |
| Thickness: | 0.004 to 0.100 in |
| Welding: | Soldering this material is superb and it also can be brazed in many applications. Welding in very temperament environments that must exclude oxygen is not recommended. |
| Width: | 0.375 to 36 in |
| | |
| --- | --- |
| Copper (Cu): | 99.9% (Min.) |
| Nickel (Ni): | - |
| Oxygen (O2): | 0.05% (Max.) |
| Phosphorus (P): | - |
| Tin (Sn): | - |
| Zinc (Zn): | - |
Coefficient of Thermal Expansion: *
9.8 Inches/inch/°F x 1,000,000
Density: **
0.323 lbs./cu.in.
Electrical Conductivity: ***
101 % IACS
Elongation (1/2 Hard):
8 to 32
Elongation (1/4 Hard):
13 to 33
Elongation (3/4 Hard):
5 to 24
Elongation (Annealed): ✦
20 to 50
Elongation (Extra Hard):
3 to 5
Elongation (Hard):
3 to 16
Elongation (Spring):
2 to 4
Hard Elongation (Extra Spring Hard):
3 (Max)
Modulus Of Elasticity: ⁑
17 x 106 psi
Rockwell (1/2 Hard):
43 to 47
Rockwell (1/4 Hard):
18 to 51
Rockwell (3/4 Hard):
47 to 49
Rockwell (Annealed): ↠
F 75 (Max)
Rockwell (Extra Hard):
56 to 64
Rockwell (Extra Spring):
61 (Min)
Rockwell (Hard):
54 to 62
Rockwell (Spring):
60 to 66
Tensile Strength (1/2 Hard):
37 to 46 x 1000 psi
Tensile Strength (1/4 Hard):
34 to 42 x 1000 psi
Tensile Strength (3/4 Hard):
41 to 50 x 1000 psi
Tensile Strength (Annealed): ✧
26 to 38 x 1000 psi
Tensile Strength (Extra Hard):
47 to 546 x 1000 psi
Tensile Strength (Extra Spring Hard):
52 (Min) x 1000 psi
Tensile Strength (Hard):
43 to 52 x 1000 psi
Tensile Strength (Spring):
50 to 58 x 1000 psi
Thermal Conductivity: ♦
226 BTU/sq.ft/hr/°F
Yield Strength (1/2 Hard):
30 to 44 x 1000 psi
Yield Strength (1/4 Hard):
26 to 39 x 1000 psi
Yield Strength (3/4 Hard):
39 to 48 x 1000 psi
Yield Strength (Annealed): ↡
6 to 13 x 1000 psi
Yield Strength (Extra Hard):
46 to 55 x 1000 psi
Yield Strength (Extra Spring Hard):
51 (Min) x 1000 psi
Yield Strength (Hard):
41 to 50 x 1000 psi
Yield Strength (Spring):
48 to 57 x 1000 psi
* Inches/inch/°F x 106 from 68°F to 572°F (20°C to 300°C)

** Lbs.per cu.in. at 68°F (Annealed) ( x 27.68 gms./cu.Cm. at 20°C)

*** % IACS at 68°F (20°C) as annealed

✦ % in 2 inches

⁑ x 106 PSI, tension

↠ 0.020 gauge and above (30T scale)

✧ x 1000 psi

♦ 9.4 BTU per sq.ft.per hr. per °F

↡ 0.2% offset